For the second year in a row, the Prince William County Board of Supervisors has declared June 2019 LGBTQ+ Pride Month. But the split vote underscored political divisions on the board ahead of the upcoming November elections.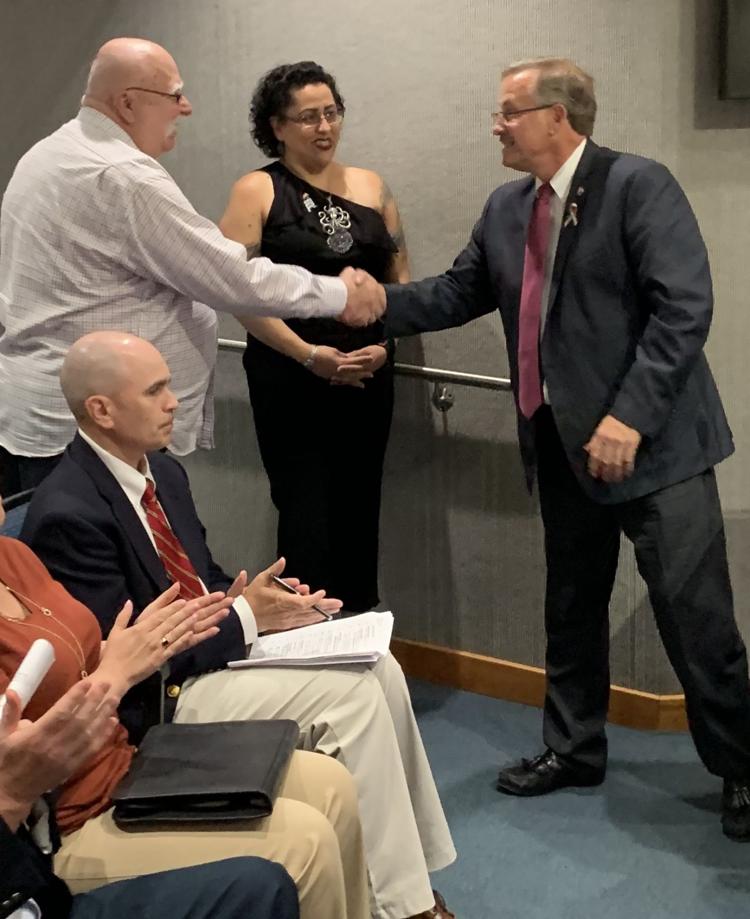 More than 20 speakers came to the podium during the board's afternoon meeting Tuesday, June 18, to express their support for a resolution declaring June 2019 "Lesbian, Gay, Bisexual, Transgender, Questioning and More Pride Month" and to urge supervisors to do the same. No one spoke against the resolution and it ultimately passed in a 5-to-3 vote.
Supervisor Frank Principi, D-Woodbridge, introduced the measure. It saw support from nearly the same bipartisan mix of supervisors who voted in favor of it last year. They included Supervisors Maureen Caddigan, R-Potomac, Pete Candland, R-Gainesville, and Marty Nohe, R-Coles as well as Supervisor Victor Angry, D-Neabsco. Angry wasn't on the board last year, but his predecessor, the late Supervisor John Jenkins, also voted in favor of the LGBTQ+ Pride Month resolution in 2018.
Voting against the resolution were Board of Supervisors Chairman Corey Stewart, R-At Large, as well as Supervisors Ruth Anderson, R-Occoquan, and Jeanine Lawson, R-Brentsville. (Cont'd)
Read Full Story: Supervisors' split on LGBTQ Pride Month reveals political divisions | News | princewilliamtimes.com